4

min read
---
Put a Surprise Celebrity Cameo in Your Birthday Video
Ideas about what to say in a birthday video message are helpful, but some of the most exciting ideas are more about the messenger than the message… Enter your loved one's favorite celeb.
Picture it:
It's the birthday star's big day, and you sit them down for a special birthday gift: the world premiere of their surprise birthday video. As they watch in awe, the atmosphere grows warmer and lighter with each new face that appears on the screen. The birthday star laughs and perhaps even cries tears of joy as they take in all the love.

Then, just as the video montage seems to be reaching its end, the birthday star's mind is BLOWN 🤯 as the final familiar face looks back at them. 🤩

It's a celebrity—addressing them by name—wishing them a happy birthday!
With Tribute + Cameo, adding celebrity birthday wishes to your one-of-a-kind birthday montage is easy to achieve in 3 simple steps:
Step 1: Create the Perfect Surprise Birthday Video
If you don't know how to make a birthday video montage, Tribute makes it extremely simple. All you have to do is a quick page setup and invite friends and family. Tribute will send automated reminder emails to help you collect videos from your participants.
Once you have your birthday video messages easily uploaded, you can compile them into a montage using our user-friendly drag-and-drop video editor.
A complete birthday video maker like Tribute lets you add text, transitions, and background music. You can easily adjust the volume on each individual video and mute the background music if needed to level out the sound.
Step 2: Get a Personalized Birthday Wish From a Celebrity
You can browse their list of influencers, actors, athletes, and artists to find the best fit for your birthday star and budget. (There's a search bar in the top right corner if you already know who you want to include in your birthday Tribute.)
Click on a celebrity to see their performance rating, pricing, and a few example videos. Once you find the celebrity you want, click "Request" to continue.
Create an account with your Facebook credentials or email address, as well as your name and birth date.
Complete a short form to give the celebrity information about your birthday star and help them personalize the video.
Enter your contact and payment information.
Boom! To summarize what's next, your celebrity gets a limited amount of time to complete your request. If for any reason, celebrity video messages are not received on time, you get your money back. Otherwise, Cameo will email and text you a link to the video once it is complete.
Step 3: Add Celebrity Birthday Messages to Your Tribute
Now you get to add your celebrity birthday wishes in with all the rest of the birthday video messages! First, save your celebrity video to your device, cloud, or shared drive. (Not somewhere the birthday star can access though… no ruining the surprise!)
Then, log into your Tribute and follow these instructions:
Go to "My Tributes," hover over the special birthday Tribute, and select "Manage Tribute."
Choose "Watch & Edit Videos."
Click the "+" icon, then select "Video," and "Upload Video."
Choose your celebrity video and sit back while it joins the rest of the birthday videos in your queue!
Now you can add any finishing touches you want, publish your video, and get ready for the big premiere! Don't forget to brace yourself for happy tears from the birthday star!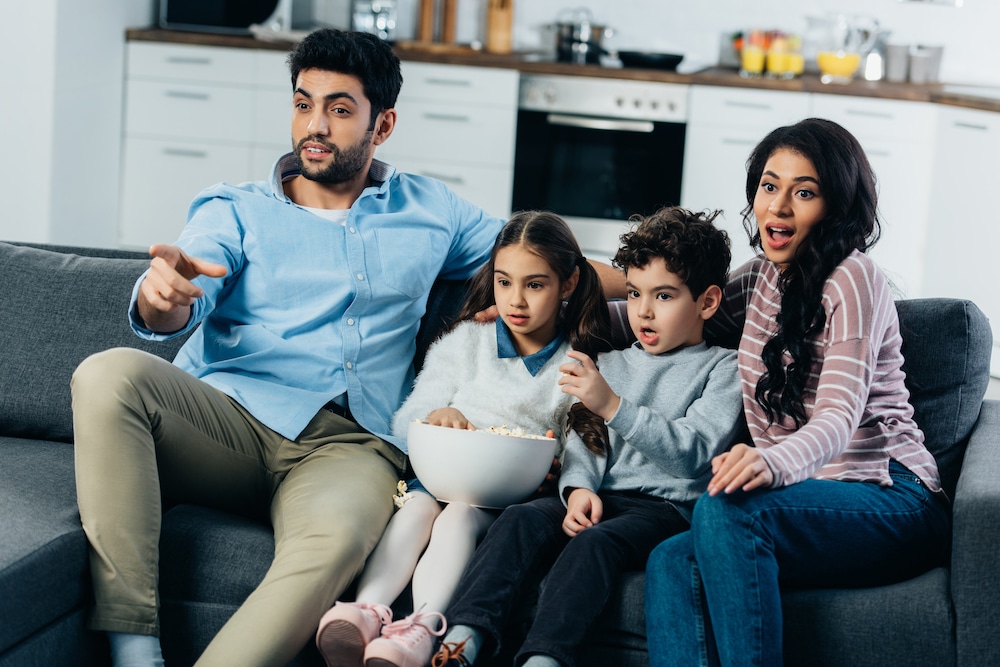 With and without celebrity video messages, Tributes are known to bring joy to recipients. Birthday stars, graduates, employees, and beyond who receive a Tribute get an everlasting reminder that they are loved and appreciated. All they have to do is hit replay.
Quick Recap of How to Make a Birthday Tribute
Tribute is the most user-friendly birthday video maker. In a few simple steps, you can collaborate with others—including celebrities, gather the videos, and use the easy video editor to bring it all together. Our concierge service can even professionally edit your videos for you!
Invite friends.

We send the invitations with all the information your friends and family need to participate.

Collect videos.

We provide the prompt for your participants to make a video and upload it.

Compile the video.

We make it easy for you to drag and drop the collected videos into any order you like and then share the final Tribute video.

Get premium service (optional).

Let one of our concierge editors manage the project and compile your final Tribute video.
Get Started Today! 🎉