5

min read
To celebrate Teacher Appreciation Week this year, Tribute and Khan Academy teamed up to offer an epic campaign created exclusively for the Khan community.
One week prior to the start of Teacher Appreciation Week, Khan launched the campaign to millions of their families and community members over email. The challenge? To surprise a teacher in your life with a group video montage conveying all your gratitude for them!
For this campaign, Tribute offered free DIY Tributes ($29 value each) to the entire Khan Academy community. Our mission was to make it easy for their community members to put gratitude into motion, giving love-filled video gifts to their teachers.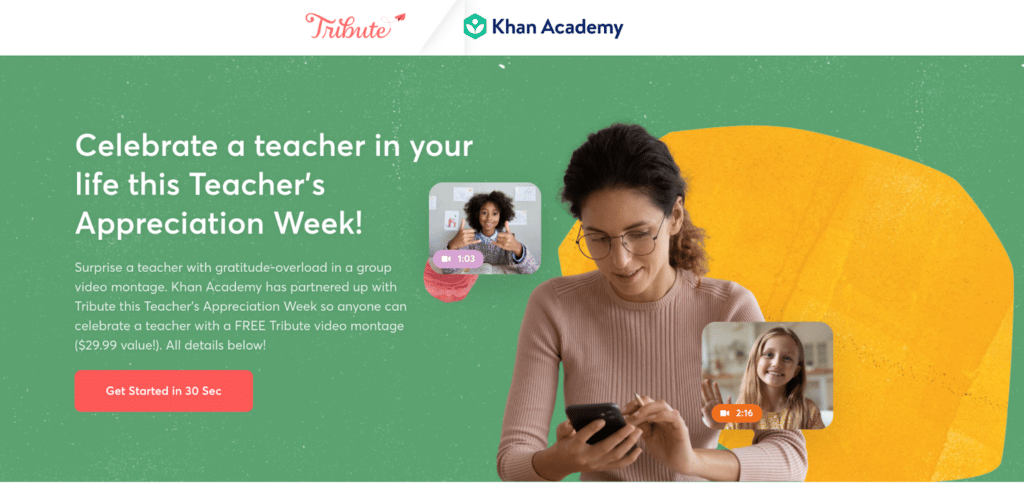 The campaign ran for two weeks (the week before, and of, Teacher Appreciation Week) to give folks plenty of time to create their Tribute and invite others in their community to join in.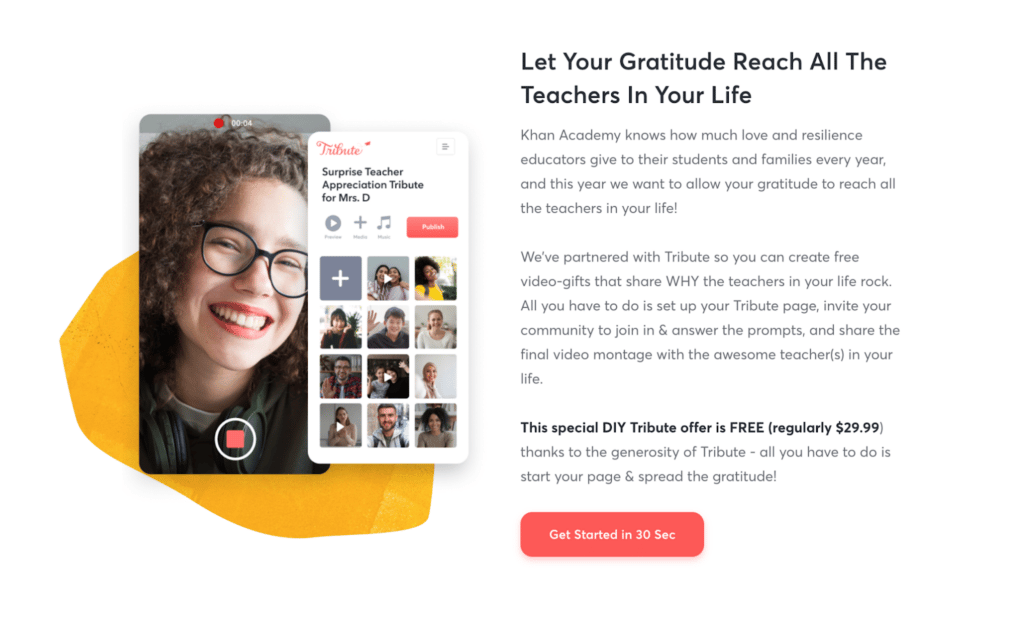 Together, Tribute and Khan Academy co-created:
Gorgeous co-branded assets to easily share the campaign over several social media posts throughout Teacher Appreciation Week.
Opportunities to publicly share news of the campaign, including an Instagram Live session with Tribute's CEO and Khan Academy's Director of Consumer Marketing to celebrate the launch.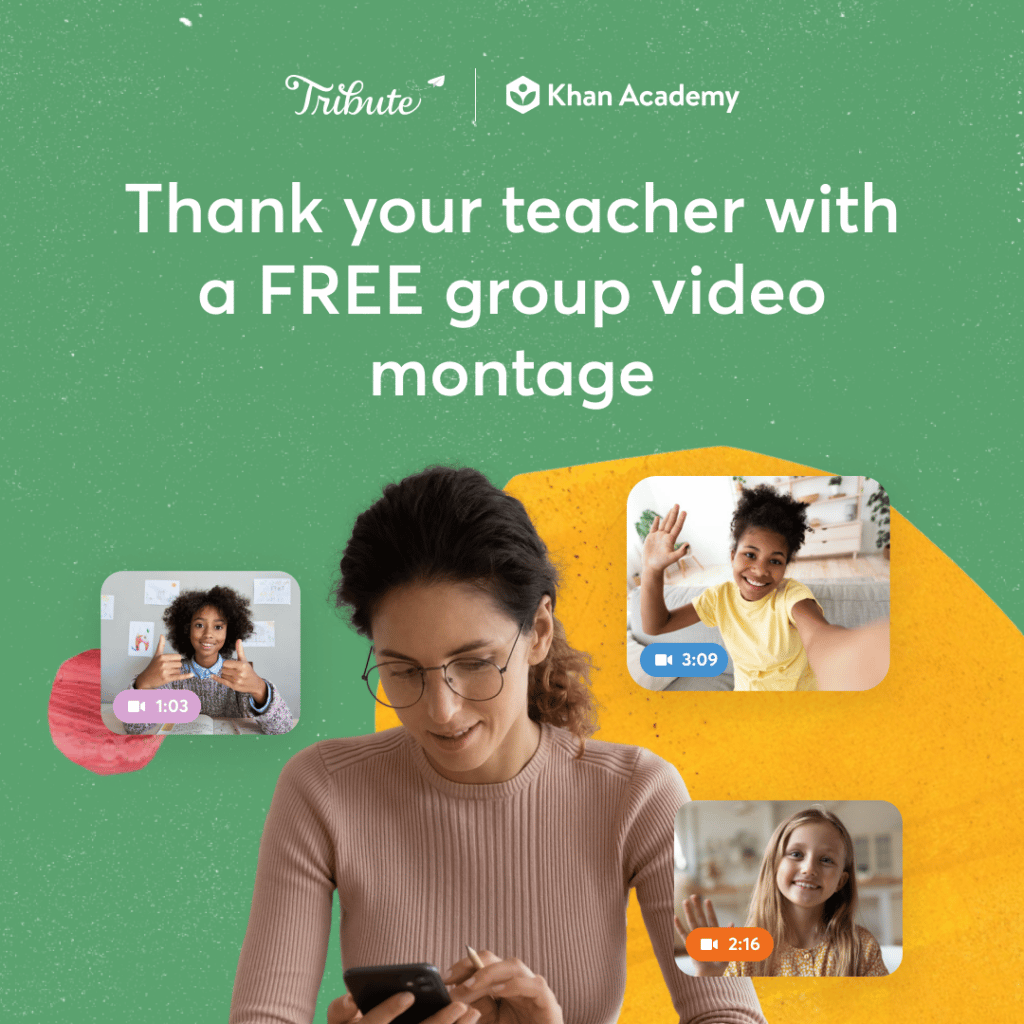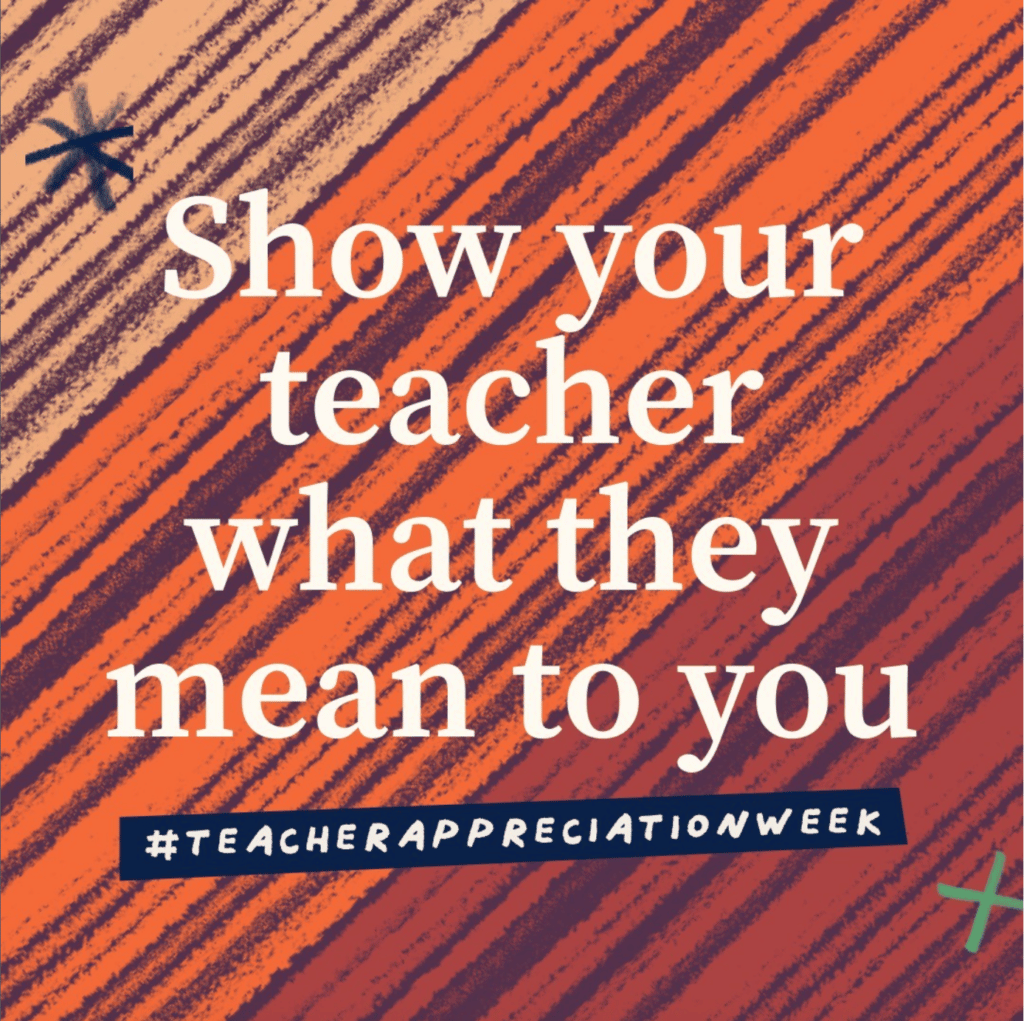 As Teacher Appreciation Week unfolded, the campaign was wildly successful…
The Khan Academy team saw an unheard-of email open rate of 44% after the campaign launch, with positive reviews across their teams and communities. Together with Khan we collaborated on 10+ social media posts, reached 155K+ people across their social media networks, and generated a total of 4K+ blog post views during the campaign (with an impressive average view time of 1:24!).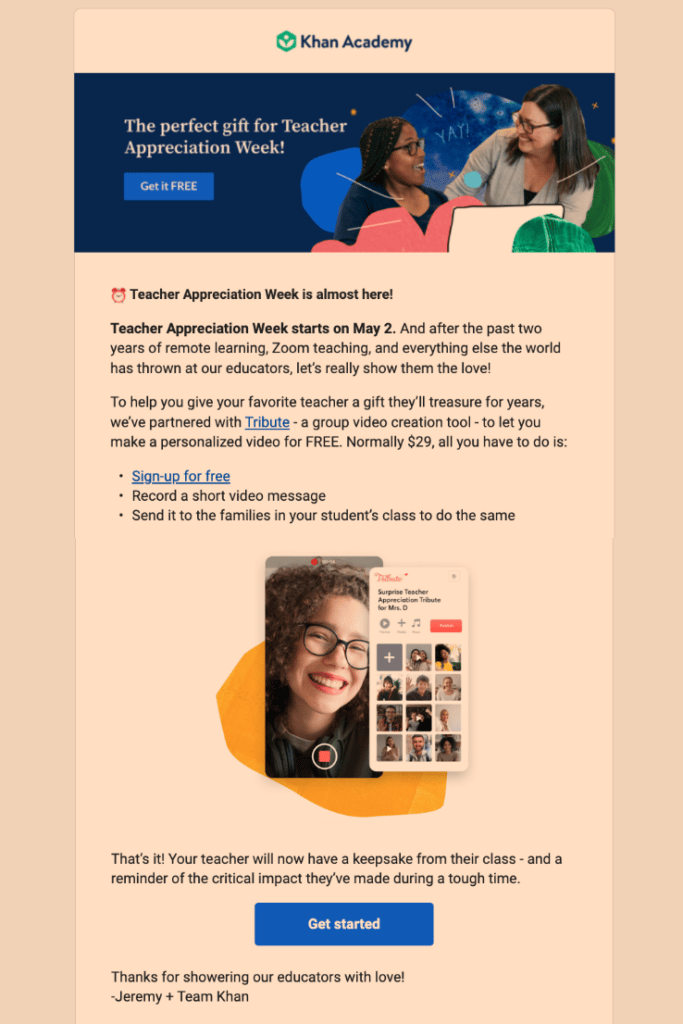 Most importantly, from all Khan-community Tributes launched for Teacher Appreciation Week, we saw a total of 1,600+ videos submitted and shared with Teachers all around the world.
To support the Khan Academy community to keep celebrating teachers, Tribute kept the campaign offer active through the end of May. While we see Teacher Appreciation Week as an important occasion, we wanted to empower folks to keep their celebrations going!
Tribute is delighted to explore future partnership options including:
Custom-branded Tribute landing pages
Discounted DIY Tributes to celebrate your community
Co-marketing efforts for aligned occasions and seasonal celebrations
Tribute portals for your employees, volunteers, and other stakeholders (…and more!)
Please contact andrew@tribute.co with any inquiries around how we can bring more gratitude and appreciation to your teams, communities, customers, and beyond.