7

min read
Virtual Birthday Cards Are the Best Way to Be There When You Can't
It's no secret that we love sending virtual greetings around here. You can't always be there in person to celebrate.
With Tribute Greetings, you don't have to be. A virtual birthday card is the perfect way to let them know you're still thinking of them.
Virtual Birthday Cards Are More Personal

Conventional greeting cards are wonderful. We especially love 3D popup cards. For over 100 years, we've given greeting cards to our loved ones. We could have written those messages on a normal piece of paper, but we didn't.
Why? It's simple: design matters. We care about making our message count.
It's hard to pack emotion and context into a few notes written on a card. It's hard to convey the depth of your feelings on paper. How do you make it meaningful, without turning it into a novel?
We wanted to give people a new way to express their love for one another, so we put an idea into action.
Introducing Tribute Greetings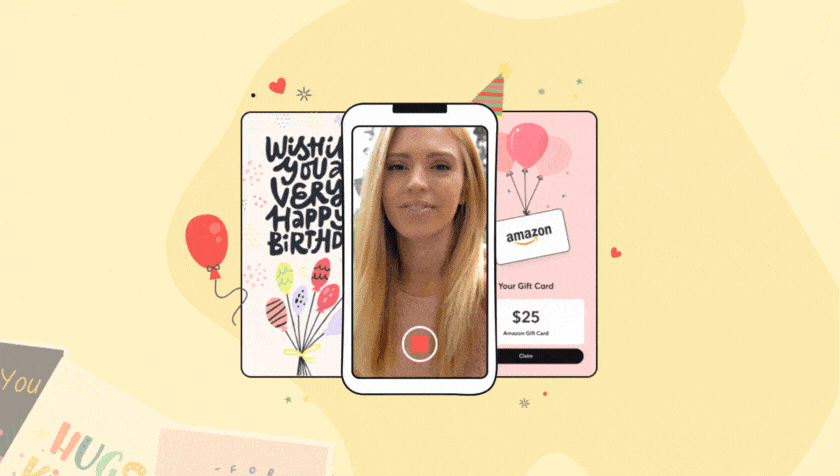 At Tribute, we've already made it easy for you to send video montages to honor a special occasion or someone you love.
With Tribute Greetings, you can send virtual video birthday cards online in a few clicks. Send a beautifully designed greeting to say happy birthday.
Add a free coffee, or Amazon gift card to make their day.
We've made it easy to send virtual birthday cards, thank you notes, and anything else you want to say.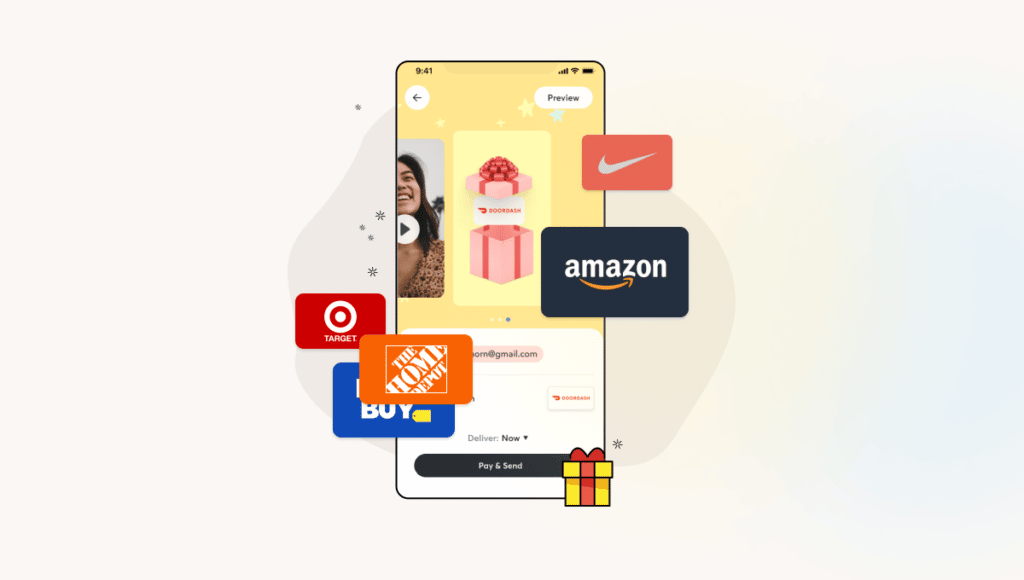 Virtual Birthday Cards with Tribute Greetings: How It Works

We made video montages easy to create with Tribute. Now, we're making virtual birthday cards even easier to create with Greetings.
To send a Tribute Greeting Card:
Select one of our beautifully designed covers for your card.
Select your prompt, and record your message. You can also choose to leave a written note.
Add a gift card to their favorite place (optional).
We have over a dozen options, and counting, including Dunkin Donuts, Target, and Amazon. The message is what matters most, this is just icing on the cake!
Beyond Digital Bday Cards: Other Tribute Greetings Occasions
People love sending Tribute Greetings as virtual birthday cards. Tribute Greetings make wonderful, thoughtful gifts for all sorts of occasions though:
Thank You — Send a personal virtual thank you card with a video.

Congrats — Tribute Greetings are perfect virtual congrats cards for when you can't be there IRL.

Sympathy — Sympathy can be hard to convey in text. Tribute Greetings makes it easier to convey your truest feelings.

Love — A Tribute Greeting is a safe place to express your true feelings in a virtual love letter. Send one on Valentine's Day or your anniversary.

Work Appreciation — Tribute Greetings are perfect for work appreciation cards. Send one for National Boss's Day, or to a coworker who's always had your back.

Just Because — You don't need a reason to make someone feel good. Send a Tribute Greeting to remind someone that they're loved and that they matter.

Tribute Messages Make for Unforgettable Moments
Tribute has sent over 5 million videos through its online platform, for users all over the world. When we first started Tribute, we never imagined it would go as far as it has.
The press and the reviews we've received have blown us away, and proven that love really does make the world go round.
It takes courage to be vulnerable, but people around the world have found that courage. Sharing that love has had a beautiful effect. In fact, 82% of Tribute recipients cry tears of joy when they watch our videos.
Use Tribute Greetings to package your celebratory message into a digital greeting that makes it extra special.