7

min read
---
A birthday video montage is among the most unique, personalized, and exciting birthday video ideas. But not everyone knows what a birthday video montage is or how it works.
What is a birthday video montage?
A birthday video montage, or birthday Tribute, is a collection of birthday video messages compiled together into one perfect collaborative gift. A birthday Tribute takes the power of one birthday video message and magnifies it by however many loved ones join in on the fun.
The result? 80% of Tribute recipients cry tears of joy!
What should I say in my birthday video?
If you are looking for birthday video ideas that are meaningful, reflective of your relationship with the birthday star (aka the person whose birthday you are celebrating), and true to you—look no further! Whether you want to trigger tears of joy or side-splitting laughter, we've outlined the best birthday video ideas to help you hit the mark.
Already inspired? Skip to see how easy it is to make a birthday video.
1. Show Gratitude
Saying thanks is a great way to celebrate someone special in your life. It's also super easy. Just think about some reasons you are grateful for the birthday star.
Is there something they do that brings you joy?
Have they changed or added to your life for the better?
Were they there for you when you needed them?
We believe that thanking someone for any and all the things you appreciate about them is a beautiful gesture to practice daily. But whether or not you get to tell them thanks every day, a birthday is the perfect chance to say, "Thank you for being you!"
2. Compliment the Birthday Star
We at Tribute would like to take this opportunity to tell you, the reader, that we admire your effort in creating a special video for your birthday star.
Isn't that nice?
We think compliments are like gratitude, they should always be shared far and wide. A birthday is the prime occasion to tell someone all the things you like about them! It's the best way to make them feel special and great about themselves (and you).
It might help to think about about something specific the birthday star has achieved that stands out to you as particularly meaningful.
Did they work hard to reach a specific goal, or are they in the process of working toward a goal?
Have they shown a strong dedication to a particular cause?
Are they extremely devoted to their family?
Commending someone's efforts in an area they care about is a personal and significant way to make them feel special and appreciated.
3. Reminisce About a Shared Memory
Remember the time you created the perfect birthday video for a friend …
Don't worry, you will.
Recounting a shared memory is a powerful way to make someone feel appreciated and close to you. To help get your memories flowing, we'll share some good questions to think about.
How did you meet the birthday star?
What's the funniest experience you can remember having with them?
Was there ever a difficult time the birthday star helped you get through?
When did you first realize you were lucky to have them in your life?
Think of an experience you had with the birthday star that left a lasting impression and flex those storytelling muscles! 💪
4. Pick a Great Location for Your Birthday Video Message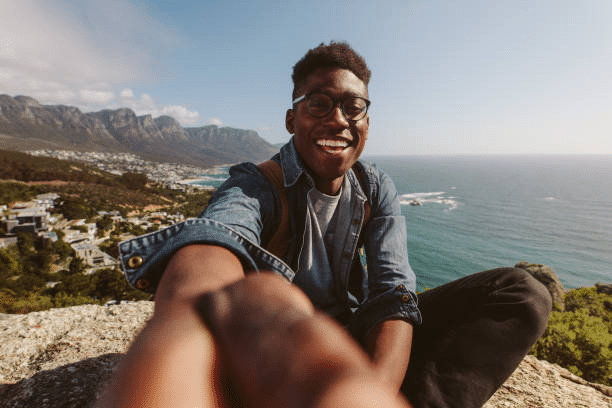 The setting of your video can help set the tone. You can bring someone into the moment with you, remind them of somewhere special, or even make them do a double-take based on where you are in your video. Here are some fun examples:
Your/their favorite hiking trail or garden.
A cool local spot you think they'd appreciate.
A clubhouse, treehouse, or swingset you visited together as kids.
Near a unique sculpture, mural, structure, etc.
Anything goes! We do typically recommend somewhere with good lighting and without a lot of extra noise, when possible. Loud background noise can make it difficult to hear your video and to match its volume with other videos in the montage.
5. Joke Around and Have Fun
Are you or the birthday star known for telling cheesy jokes? Time to bring out your best. Got a goofy costume or wig you want to wear? Throw it on. Have an idea for a funny skit you want to act out? Perfect. The more fun, laughter, and personality you put into your video, the better!
We do recommend keeping viewers in mind:
Think the video might be shared with kids or grandparents?
Language may be something to consider.
Your friend doesn't like being roasted?
The joke doesn't have to be on them.
Not concerned about any of that stuff?
You do you. 🤷
Remember, smiles and laughter are contagious, so have fun!
6. Use Your Talents
What's more unique than using your special skills to honor the birthday star? If you can sing, dance, draw, write, recite, or perform any talent to show your loved one how much they matter to you, go for it! Here are some birthday video ideas:
Read a favorite relevant quote or poem. Better yet, write your own.
Perform an original birthday song or rap about the birthday star!
Do a little dance.
Draw a sketch or paint a picture on video, Bob Ross style.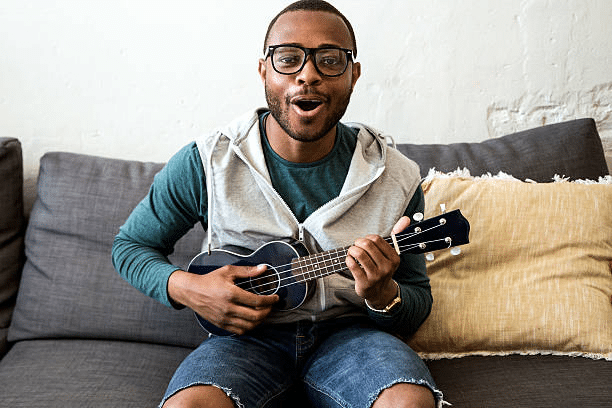 Using your talent will help make sure your video message stands out while adding more variety to the birthday montage.
7. Be Yourself
Whatever you choose to say or do in your birthday video message, do it your way. Your loved ones know the real you and appreciate you for it. Plus, the greatest birthday gifts are genuine and from the heart.
Start creating your birthday video now. It's easy!
Tribute is the top solution for user-friendly birthday video creation. In a few simple steps, you can collaborate with others, gather birthday videos, and use the easy video editor to bring it all together. Or try our concierge service to professionally edit your videos for you!
Invite friends.

We send the invitations with all the information your friends and family need to participate.

Collect videos.

We provide the prompt for your participants to make a video and upload it.

Compile the video.

We make it easy for you to drag and drop the collected videos into any order you like and then share the final Tribute video.

Get premium service (optional).

Let one of our concierge editors manage the project and compile your final Tribute video.
Get Started Today! 🎉