4

min read
Happy Birthday Wishes Video — Send Them Something They'll Never Forget
Happy birthday wishes videos are a great way to make someone feel special. You can send a personal message, make it funny, or even make it art! It's a great way to wish someone happy birthday when you can't be there in person. But getting a group together to make one of these videos is not easy.
Thankfully, there's Tribute for that.
How to Make a Video Wishing Happy Birthday — The Old Way
Making a happy birthday wishes video isn't easy the old-fashioned way. You need a few things to get started:
A webcam or smartphone
Video recording software (and the skills to use it)
Video editing software
Cloud storage (video files are usually too big to email or text!)
But happy birthday wishes videos are some of the most thoughtful gifts we can. You can make a profound impression with one — and there's an easier way.
Using Tribute to Make a Birthday Video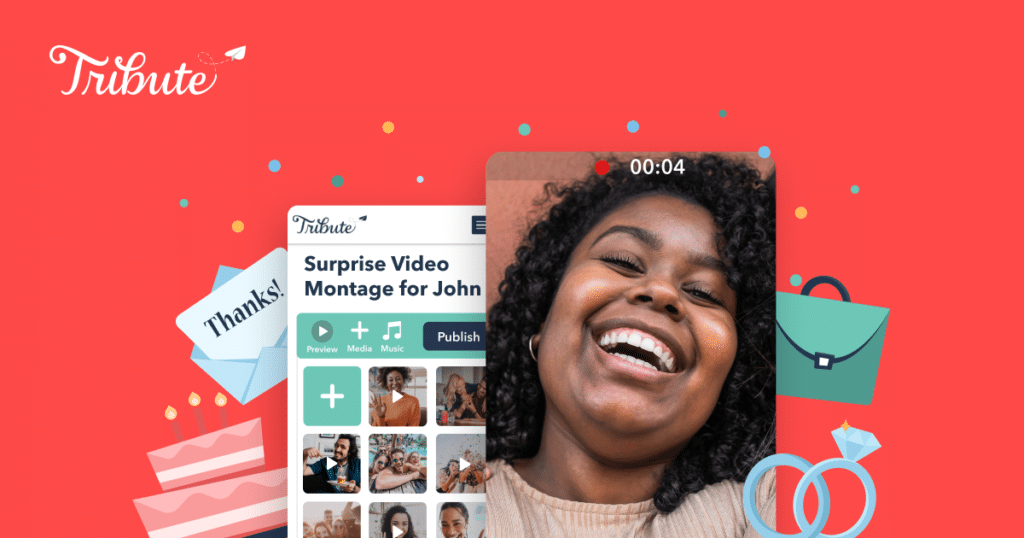 A "Tribute" is a video montage of a group that comes together to share their appreciation and support for a person they all care for. We built a website that makes it easy to organize a group, collect videos and compile a beautiful video montage that can be given as a gift.
Here's how it works:
Invite. Enter your friends' email addresses, some basic info, and you're all set. Tribute will schedule automatic reminder emails to people that haven't submitted to make sure everyone gets their videos in on time. Don't have emails? No problem! You can share your Tribute invitations via text as well.
Collect. Invitations will direct your invitees to a personal webpage where they can learn about the Tribute and record/submit their video from any device (phone or desktop). Helpful prompts make it easy for participants to share meaningful videos.
Create. Submitted videos are automatically compiled in our Tribute editor where you can easily set the order, add music and add cool effects.
Bonus round. Users also have the option to hire one of our Concierge editors to handle all aspects of Tribute creation. You enter emails along with some basic information, and then let your concierge handle the rest. A true "set it and forget it" situation.
What to Say in Your Tribute
It can be tough to think of what to say in a happy birthday wishes video. If you're at a loss of what to say, we have a few ideas:
Tell them why you appreciate them as a friend.
Get silly — sing Happy Birthday to them!
Blow out candles and throw confetti.
Tell them why you're glad they're in your life.
Talk about a favorite memory you've shared.
What if I only want to send a Tribute from myself, and not a group?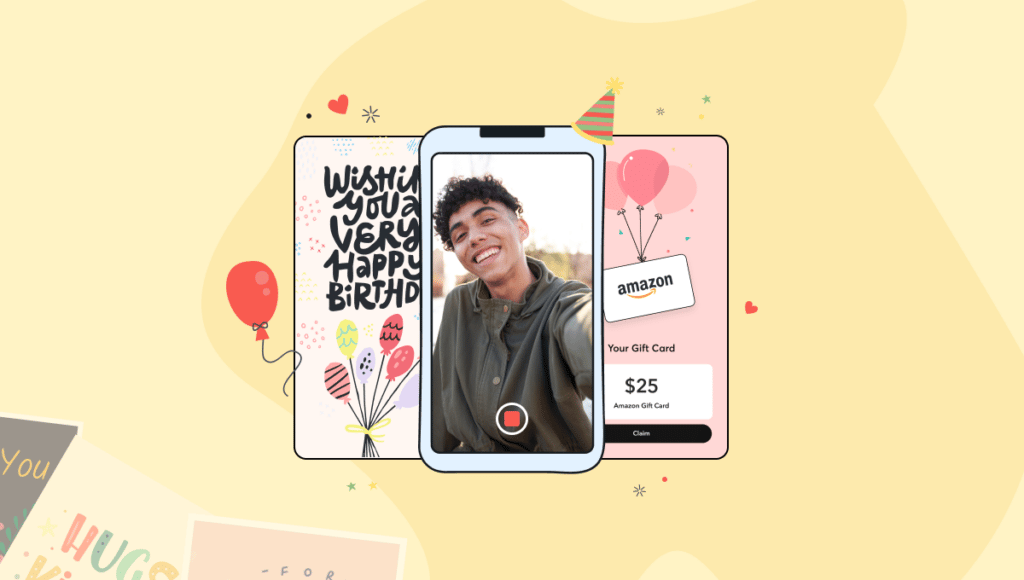 Tribute Greetings makes it easier than ever to send a beautiful video message. It's more meaningful than a text message and doesn't require you to download an app or any clunky software.
Tribute Greetings are one-to-one video messages that you can send privately. The best part? You can use our easy-to-use editing tools to make them look incredible.
Send a Happy Birthday Wishes Video with Tribute
Tribute makes it easy to be there for every birthday. Send them a group video with all of the people who love them. Or, make it personal and send them an individual Tribute Greeting with a private message. The choice is yours and creating these meaningful video wishes has never been easier.
Send the people you love a Tribute for their birthday. Sharing our appreciation with the people we care about is truly the most meaningful gift we can give.